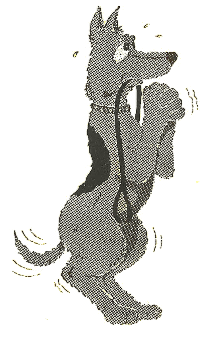 Behavior problems?
Teaching an old dog new tricks?
Training for show?
Control jumping, barking, chewing, house training,
submissive urination, unwarranted aggression, fear-biting, and more.
Train for fun and companionship and
become your dog's best friend, too! 
WHAT IS POSITIVE REINFORCEMENT TRAINING?
Train with Positively Randy!  for fun and companionship without the use of aggressive intimidation. Develop your dog's comprehension and achieve accel­erated learning and successful behavior modification with positive motivation.
WHAT KINDS OF TRAINING ARE OFFERED?
All classes concentrate on the tools and techniques of positive reinforcement training, proper collar and lead fitting and familiarization, attention and coor­dination skills, socialization with other dogs and people, and one-on-one problem solving.
Other training topics specific to each class level are listed here.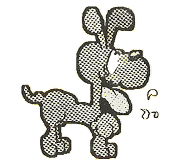 CAN I LEARN MORE ABOUT BEING A RESPONSIBLE DOG OWNER?
Yes! You will learn how to anticipate and solve problems on your own, how to pro­vide for good veterinary care, and how to be a good dog-owning neighbor. You will also learn to understand what your dog is "saying" and how to use this infor­mation to your advantage in training.
WHAT IF I HAVE SPECIAL NEEDS?
Every class is tailored to the individual needs of the students. Special problems are handled one-on-one while providing useful information to others in the class. Discussion topics include choosing a dog, good health, diet, exercise, grooming, pet products, training books, seminars, dog shows, and more. Positively Randy!  will show you the training method most appropriate for you and your special dog.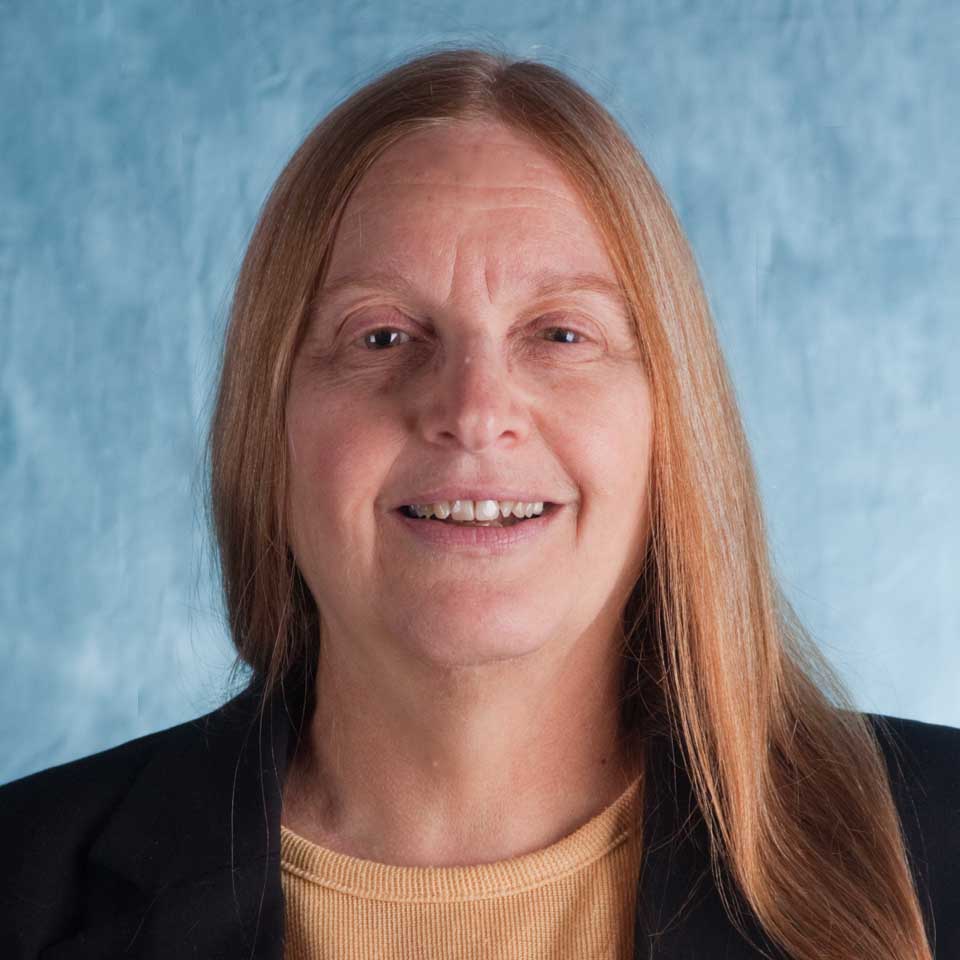 Randy has trained mixed and purebred dogs for more than 40 years, acquiring vari­ous titles and achieving advanced skills with her dogs including American & Canadian Obedience Trial Champion (OTCh), Canadian OTCh, American Utility Dog (UD), American & Canadian Com­panion Dog Excellent (CDX), American & Canadian Companion Dog (CD), Ameri­can Temperament Test (TT), American Canine Good Citizen (CGC), and Therapy Dog International Test (TDI).
Randy's experience has been gained through teaching all levels of skill and obedience, attending professional semi­nars by noted trainers, reading extensively on training methods and dog behavior, and judging matches as well as training and showing her own dogs. As training techniques have changed over the years, she has developed her own unique style of positive reinforcement now taught in every Positively Randy! class.